In 2017-18 the Educational Research & Design department of Jeffco Schools, led by Chief Academic Officer Matt Flores had a $23M budget. By 2021-22 that budget increased nearly 40%, $9M, to $32M.
Yet during that same time period both growth and achievement fell dramatically in Jeffco Schools.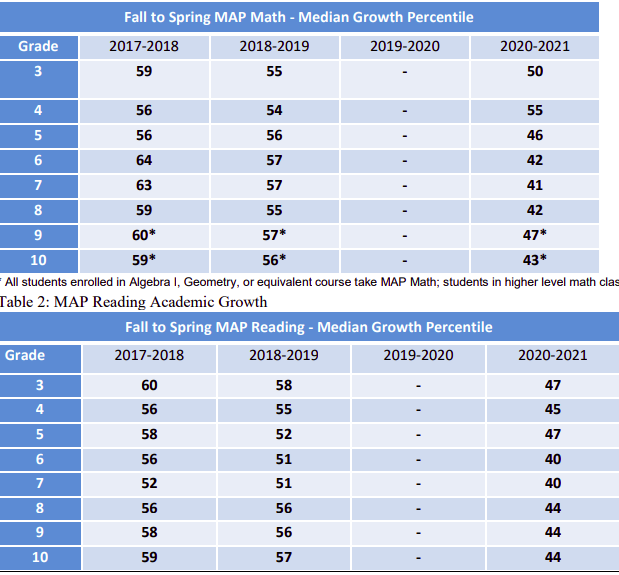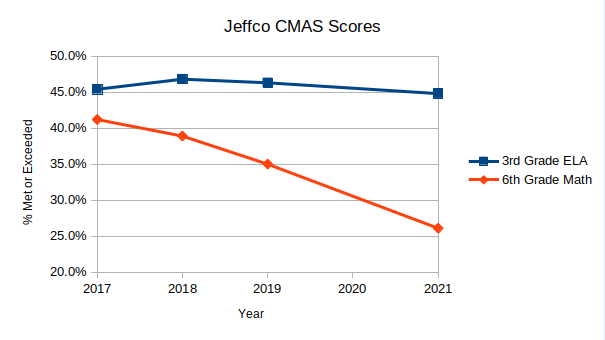 It's obvious that more money and continuing to keep Matt Flores as CAO are not the solutions to what is now a very real and urgent problem. Flores is responsible for these atrocious results and it is evident he doesn't have the skills to reverse the slide that has permanently harmed 10,000s of kids.
Dorland needs to fire Flores immediately. He is providing no useful value to Jeffco. The fact that after 6 months she hasn't already done this is a yellow flag on whether she has the ability to recognize the rot in Jeffco and the fortitude to do what is necessary.
Dorland and the Board next need to scrutinize EVERY single penny in the $32M ER&D budget. Clearly, that money is not being spent on programs that are improving achievement and growth. It's time to find programs that work and spend taxpayers money in a manner that will truly improve the schools.
It's time for the old, status quo, way of doing things to end. It is plainly obvious that the same people are incapable of effecting positive change. It is time for drastic and decisive decisions and actions to keep Jeffco schools from spiraling from its current state of mediocrity into the terrible category and to keep even more kids from being permanently harmed.
Taxpayers and students deserve Board members who will ask tough questions and hold Dorland accountable for big improvements, people like
Jeff Wilhite
Theresa Shelton
Kathy Miks
More money isn't necessarily the answer to the problem. Even District staff admit that.
Yet, Parker, Varda and Reed want people to believe that repealing TABOR and eliminating the BS factor will solve all of the the District's problems. They want people to believe that paying the same teachers even more money will somehow, miraculously, improve education in Jeffco. They want to "keep Jeffco strong", when in fact Jeffco isn't strong and has been on a downward trend for years. They have their heads buried in the sand.
Jeffco needs change. Parker, Varda and Reed are not going to provide that change.