Jeffco's Chief Academic Officer should be fired!
The positive impact of high-quality curriculum in K-12 education is undisputed.
Nowhere is this more evident than in Reading Curriculum.
Phonics has long been known to be a key ingredient in teaching reading since the National Reading Panel released its report in April 2000.
In September 2018 Emily Hanford published "Hard Words" her article on the Science of Reading, igniting a national conversation relating to how schools teach reading.
In August 2019 Emily Hanford followed up with "At a Loss for Words" – what's wrong with how schools teach reading and the national conversation relating to the teaching for reading continued.
Recently, Colorado's SB 19-199 strengthened the READ Act and the CDE identified quality reading instructional programs that were to be used in state schools.
The discussion surrounding the Science of Reading, curriculum and products that support the Science of Reading is not new.
The question then is why, with only 44% of 3rd graders meeting state reading expectations, aren't Jeffco Schools using Science based, proven, high-quality reading curriculum?
Jeffco's Chief Academic Officer, Matt Flores, who has been with Jeffco a long time , should know the answer.
His salary cost to the District is $147,000, plus benefits per year.
I would expect someone, who makes that kind of money to be relatively competent at their job and provide real value.
Unfortunately, that's not the case. Flores has overseen the continuing decline in reading proficiency in the District.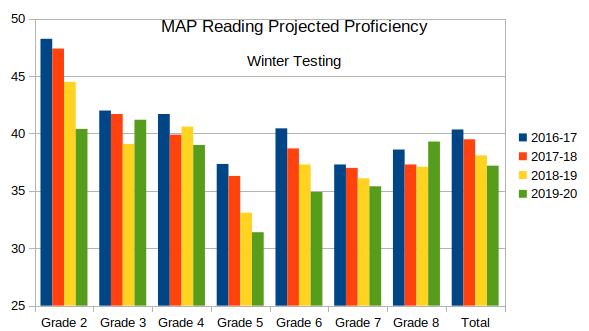 He has not overseen a migration to a proven, scientific based reading curriculum at the continuing permanent harm to 1,000s of students each year and has no plan to do so.
Even worse, when asked by an education reporter as to what curriculum is used at each of the District's Elementary Schools – he didn't know and it took him over 30 days to find out! I find that incredulous. Especially when he oversees 285 people and has a $30M budget!
Jeffco's reading proficiency is atrocious. Colorado is essentially mandating the use of approved curriculum and it is a virtual known that high-quality curriculum is a key ingredient in education, yet Matt Flores, Jeffco's CAO, doesn't know what curriculum is being used in the District.
That is not the answer you want to hear from a CAO. In fact, in my opinion, that is grounds for immediate termination for incompetence and malpractice.
On top of this, Flores blatantly avoided answering the reporter's question on when the District would transition to state approved curriculum.
I would think that anyone who is even half-way competent would have already planned this transition/migration and could have easily and instantaneously told the reporter the answer. Isn't it reasonable to expect highly paid executives, responsible for the education of 84,000 kids, to keep up with the Science and conversations in their profession? Absolutely!
Instead, Jeffco's students are left with at least another year of being taught with discredited and debunked curriculum harming 1,000s of kids and no one, particularly highly paid and ineffective Matt Flores, will be fired.