When 2018-19 assessment results for Jeffco Schools became available last year there was a great deal of consternation. Achievement was down pretty much across the board and more importantly growth for the District was below the state average. A scramble was made to provide teachers with more planning time. Even though this was the second year of declining results under Glass, Deputy Superintendent Kris Schuh told the Board that this dip was anticipated due to moving to a focus on transforming the task and Deeper Learning.
While end-of-year state testing was not conducted in 2019-20 due to COVID, the District did, as it does every year, administer Winter MAP tests. Predictive MAP tests are highly correlated to state tests.
We can compare the yearly Winter MAP results to get an excellent idea of the direction the District's students were headed in 2019-20 before Covid and whether the additional teacher planning time and the emphasis on transforming the task and Deeper Learning were having positive impacts.
Comparing the percentage of Jeffco students who Met or Exceeded Exceeded Standards from Winter 2018-19 to Winter 2019-20 we can see that the highly touted teacher planning time and continued emphasis on transforming the task were not working.
Essentially, Glass was failing in his most important responsibility – improving education in Jeffco.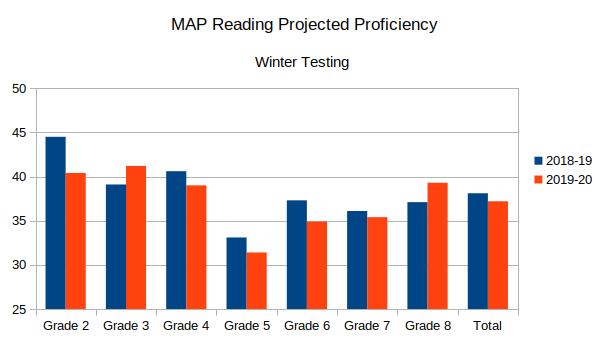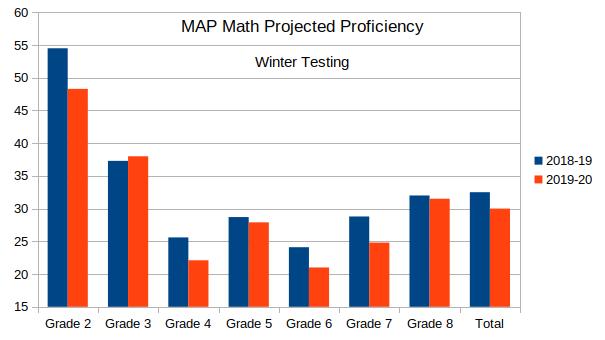 And, unfortunately, this was the 3rd straight year that Jeffco Winter MAP results went in a downward direction, for both Reading and Math under Glass.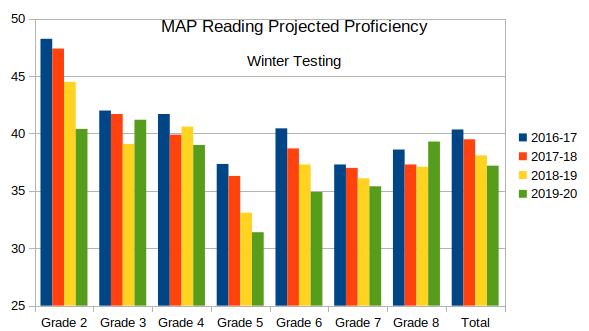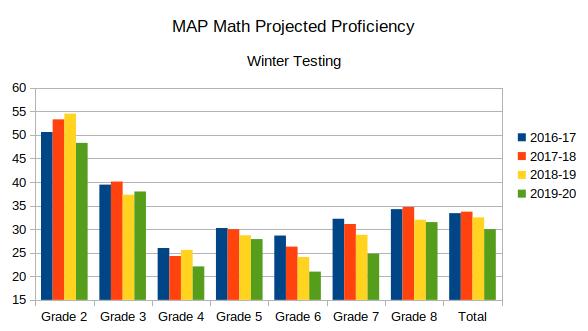 Is it any wonder that Glass beat feet out of Jeffco? Winter 2019-20 results should have been available in January and he would have known these before applying to be Kentucky Ed Commissioner. It also makes me suspicious why, unlike every year in the past, Winter MAP results were not presented to the Board of Education in January or February. Was this an act of intentional deception that no one wanted to be accountable for?
It is clear from these charts that Jason Glass did a massive amount of damage to Jeffco's kids. Even without the additional impacts from Covid, it will take years to stop this slide and get Jeffco headed in the right direction.
Complicit in this damage is Jeffco's Board of Education. Current members Susan Harmon, Brad Rupert and Ron Mitchell were members of the Board when they hired Glass, without any record of improving education.
I hope these Board members realize how many kids' they permanently harmed with the Glass hire and that they learned from this mistake when hiring the next Superintendent.
Jeffco is fortunate that Glass left when he did as there is no end in sight to Jeffco's continuing downward spiral.
Glass was a complete failure in Jeffco.
The damage he did was real and will be extremely difficult to correct.